Vacation property or Retirement, live your life to the fullest for less. RoyAllen Developments offers affordable vacation and recreational ownership opportunities by creating a shared resort setting that lets you enjoy a better lifestyle. An affordable option for young families with children building memories or for retirees where like-minded people share a vision for downsizing and getting away from your busy pace. Owning a recreational property is now within your reach.
Let's take a look at the resorts we still have available lots in.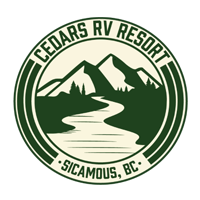 Located near Sicamous B.C.
A Nature Lover's Paradise…
Surrounded by Yard Creek Provincial Park, a 198-acre provincial nature park with hiking trails, we are nestled within an old growth forest at the foot of the Monashee Mountains. Cedars RV Resort is located just 12 km east of Sicamous, at the midway point between Calgary and Vancouver.
We offer a great ownership opportunity for year-round RV camping outdoor experiences in a spectacular BC mountains setting. The surrounding forested hills and mountains are interwoven with Eagle River Nature Park trails that are part of the Shuswap Trail Alliance. And YES! You can Stay and Play year-round!
Always things to do! We're located in the center of the tourist zone here in the beautiful Okanagan Valley. Rivers, lakes and so many nearby attractions to visit will keep you busy year-round. And as a pet-friendly resort, we are looking forward to meeting your four-legged friends!
Call Gary at (778) 212-1857 and he'll answer all your questions and book a time for you to come and see for yourself. We're 95% sold out in Phase 2 and just opened Phase 3 for sales.
Whether you're looking for an affordable way to own a vacation property in the heart of nature or you're looking for a great place to retire to you can live year-round or become a Canadian Snowbird like so many others. You can come home to a new lifestyle here at Cedars, where adventure is just outside your door every day.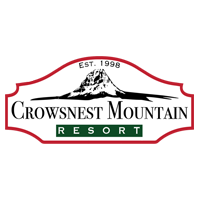 Just west of Coleman in the Crowsnest Pass In the old Growth Forest…
This is the prettiest resort you'll find. Nestled at the foot of Crowsnest Mountain in a unique setting of old growth forests and alpine meadows, we are located in the beautiful Crowsnest Pass just 220 km southwest of Calgary in Southern Alberta. Just a little east of the famous Cowboy Trail, Crowsnest Mountain Resort offers you a great ownership experience in a spectacular Rocky Mountain setting.
Enjoy a mountain country lifestyle, in your motor home, whether you're retired snowbirds or a young family exploring options for a vacation property, you'll find an affordable choice at our Crowsnest Mountain Resort. The folks that are in our communities make their dreams a reality by owning in Western Canada's most livable rural recreational community.
The adventures abound here at Crowsnest Mountain Resort, with dedicated trails for every use from ATV and Sledding to hiking and horseback riding. Golf or visit the Frank Slide and so many other attractions. We have 7 lakes with in a half hour drive and spectacular trout fishing nearby in the Crowsnest river. Drive your OHV or Sled right from your site to the trails.
Contact Georg at 403-459-9080 to arrange a time for a tour.
Our team is committed to creating Resorts that our customers are happy to come home to.